I'm Brahim from Ain Borja/Casablanca.
I love Parkour (PK) in the urban environment. 
In fact, not all the vaults, jumps & rolls are really necessary to move forward but definitely fun!
My love for Islam and my joy of life go together!
Uncle Imran's invention makes it more easy for me to combine both.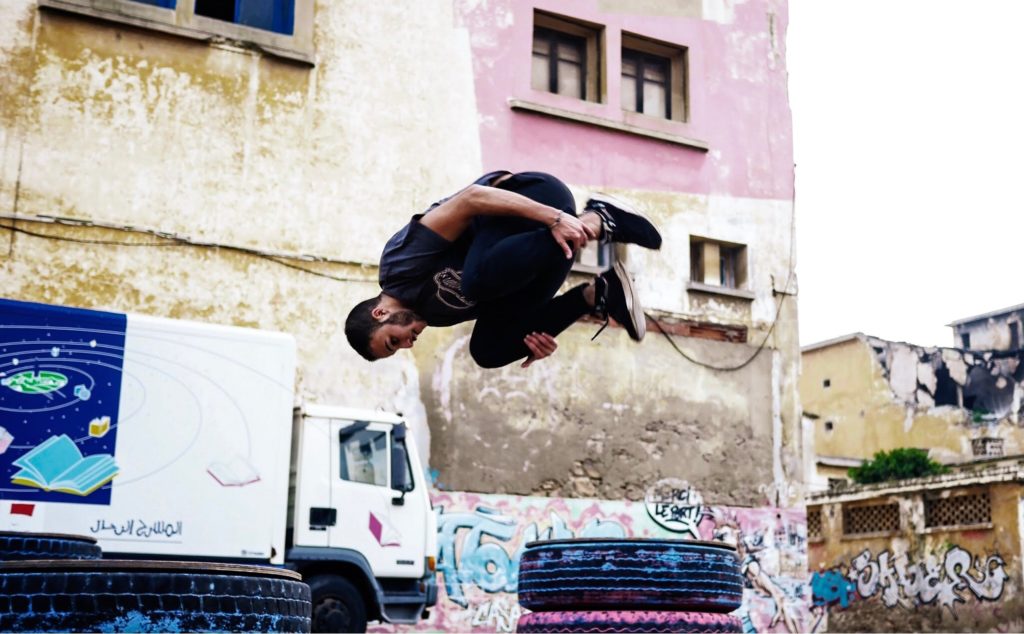 ---